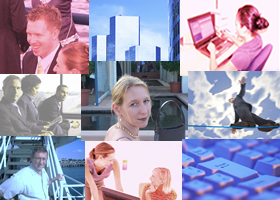 By fully involving our clients, Involve Evolve facilitates organisational evolution focused on efficiency & effectiveness gains through executive mentoring, structured change management, sales effectiveness consulting & strategic planning.
Our Story...
Involve Evolve is a boutique consultancy based in Brisbane, serving small and medium sized businesses as well as executives of larger and public sector organisations. Involve Evolve grew out of a demand for executive sales training, executive mentoring and business strategy consulting. The demand for Involve Evolve's services was grounded in our consulting expertise coupled with our people's first hand business experience.
Involve Evolve consultants have a depth of consulting experience as well as a breadth of experience working directly within different industries and are experts in their chosen professional domain. Not only do we provide sound consulting advice, we are practical and action oriented. Our business acumen leaves clients empowered with skills, knowledge and tools to continue to improve with or without our assistance.
Our focus is on creating real value for our clients and on ensuring that our clients' people and processes become more effective and efficient as a result of our engagements. Motivating employees is an intangible benefit we thrive on and which our clients really value. Although we use tried and tested methodologies and procedures within our consulting assignments, our focus is our clients' needs and all work performed is specifically tailored for each client's unique situation.
Whether your organisation requires executive mentoring, sales effectiveness training, strategic planning or support with change projects (change management expertise), Involve Evolve would welcome an initial, no obligation meeting to discuss your requirements.
Email:
admin@involveevolve.com
Phone:
0410 061 689